The institute
FEMTO-SECOND LASER Micromachining
You are here
FEMTO-SECOND LASER Micromachining
FEMTO-SECOND LASER Micromachining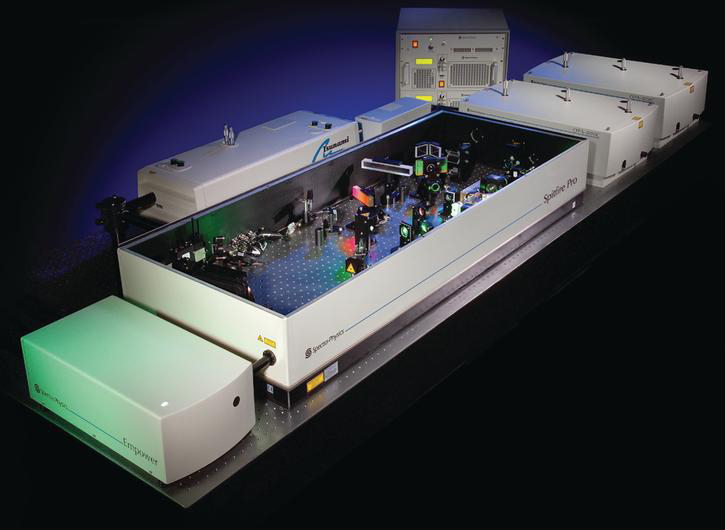 Location :

TEMIS Sciences Building
Laser Room





Principle :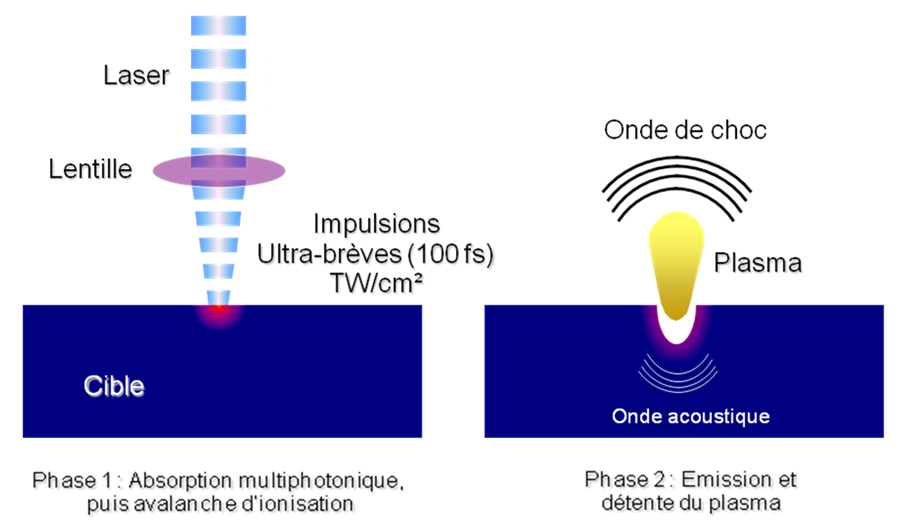 Technical characteristics :

- Average power = 160 mW
- Maximum frequency = 5 kHz
- Wavelength = 800 nm
- Pulse width = 100 fs

Capacity :

- Precision work on all materials: Stainless steel, Aluminum, Gold, Silver, Silicon carbide, Plastics, Kapton, Glass, Silica, Biological materials…
- Etching with no peripheral deformations: no thermal contribution, no local damage, the laser works in controlled resection mode.
- Flat bottom cavities achievement: the etching enables to perfectly control the depth and to make bulk manufacturing at a few micrometer scale.

Achieved results :

Fluidic structures etched by femtosecond laser in pyrex glass (a & b) and in COP ZEONEX 480 polymer (c).