The institute
Electron beam evaporation for optical thin films
You are here
Electron beam evaporation for optical thin films
Electron beam evaporation (Alliance Concept)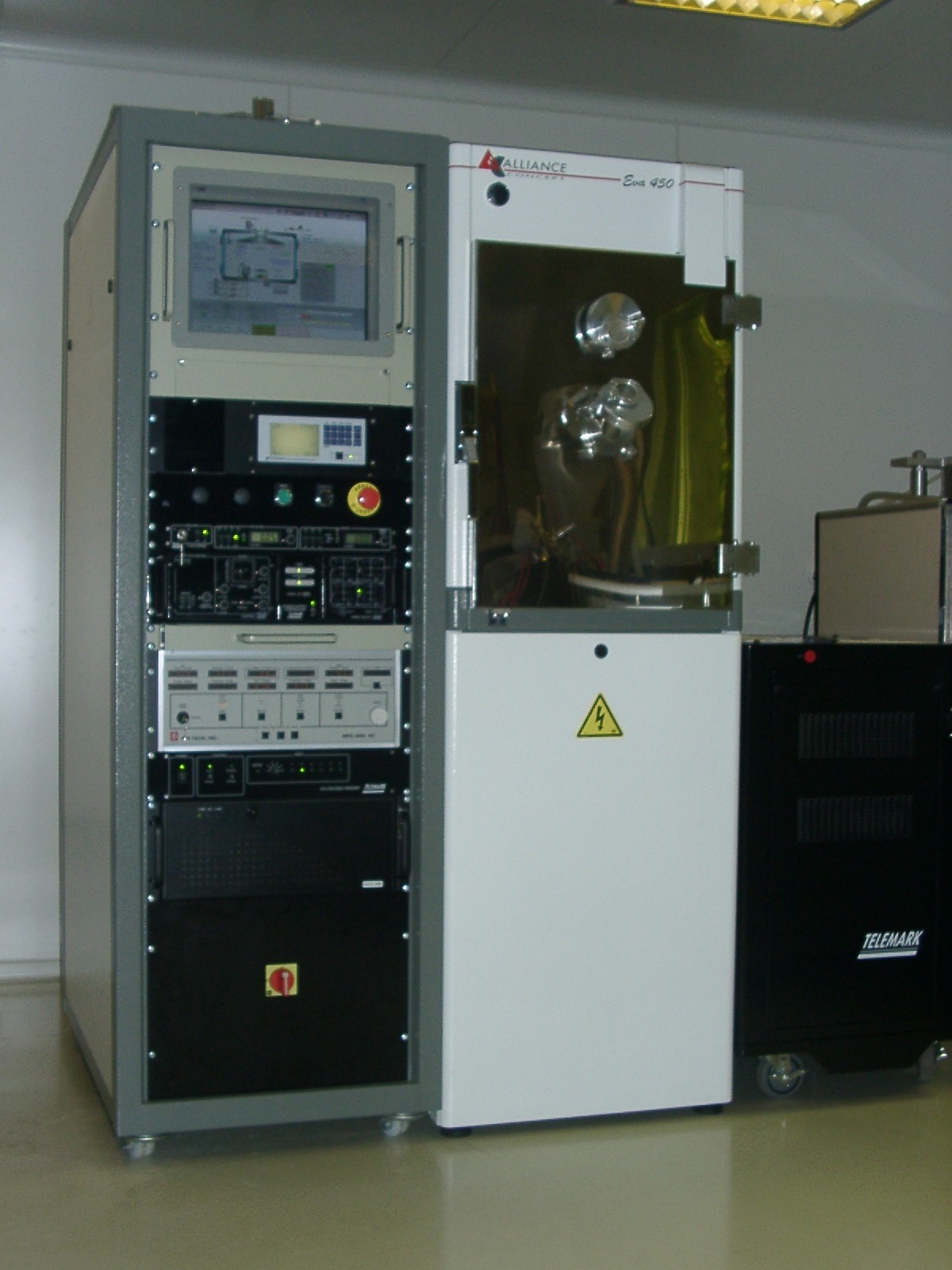 Contact :
Alexandru TODORAN
TEMIS Sciences Building – Office N1-21
03 81 66 66 47 (Office)
03 63 08 23 77 (Deposition Area)
alexandru.todoran@femto-st.fr

Location :
TEMIS cleanroom
Deposition Area






Principle :

The material heating is performed by a focus electron beam and te film thickness is controlled in situ thanks to an integrated quartz balance. The achieved homogeneity is almost 4% on a four inch substrate and the thickness accuracy is about 0.5 nm. This machine is specially adapted to multi-optical-layers used as interferometric filters.


Technical characteristics :

- Gas : N2, Ar, O2
- Electron beam: 10 KW associated with a 7cc crucible and 15cc crucible turret
- Rotary wafer holder : seven 3 inch wafers or five 4 inch wafers
- Sample heating : up to 280°C
- The chamber is heated at 60°C during the opening of the chamber in order to avoid water absorption on the walls
- Turbomolecular pumping with bypass
- In situ control : Quartz controlled by a XTC/2 controller. The deported quartz enables to adjust the deposition velocity before opening the shutter
- The installation is entirely controlled by computer and it enables to realize multi-preprogrammed-layers sets

Evaporated materials :

More frequently evaporated materials are Ti, Al, Au, Cu, Pt, Cr, W, SiO2, Ta2O5…..


Achieved results :